About Arcanaut
Arcanaut is a pan-Scandinavian watch brand founded in Copenhagen Denmark by enthusiasts for enthusiasts.
We're a team of makers, designers and not least die-hard watch geeks, all of whom have set out to create beautiful mechanical watches with an experimental and unconventional approach to Scandinavian design and craftsmanship.
Our team is led by Chief Designer Anders Brandt (Denmark), and Chief of Materials Development James Thompson (Sweden), supported by Rob Nudds, Head of Brand Development (Germany).
Arcanaut watches are manufactured in Denmark, using mostly Scandinavian materials and components. We're always on the lookout for new inventive ways to develop, manufacture, and incorporate Scandinavian parts in tune with our design philosophy.
We chose to focus on our own distinctive design language instead of drawing upon the usual watch stereotypes such as dive or aviation watches (because we most certainly aren't divers or pilots ourselves), or tying their brand to any specific type of gimmick or marketing ploy.
Arcanaut is the abbreviation of the word "Arcane" (hidden knowledge) and "naut" (meaning traveler), which as Chief Designer & Brand Owner Anders Brandt explains is "The fanciest way of calling ourselves nerds, without actually calling ourselves nerds". But now we've gone and done it anyway.
All our customers are invited on this journey of discovery as we explore uncharted waters within design, materials, and craftsmanship, with plenty of beer in the hold to lubricate those creative cogs.  
THE BACKSTORY
Arcanaut is an independent watch brand founded by two Danes, Anders Brandt and Simon Goldeman. The idea for the company came when the two met at a bar in Copenhagen back in 2015, and Anders called out Simon's newly bought Swiss watch for having an overcomplicated dial design, poor ergonomics, and an eye-watering price.
This beer-fueled conversation turned into a nightlong debate about watches and Danish design traditions, which would eventually lead to the two starting a new watch brand centered around the simple idea: a high-end watch with an understated yet unique design language inspired by the traditions of Scandinavian design.
The idea took three years to develop. After thousands of experiments and lots of failed attempts, the company finally released the Swiss-made ARC-I in 2018, a small "proof-of-concept" series which sold out almost immediately.
Building on this success, the next model, the ARC-II D'Arc Matter (now also sold out), marked the beginning of an entirely new series of models with a strategic aim to push the boundaries of locally based Scandinavian manufacturing while staying true to the Scandinavian design tradition.
In 2020, industry heavyweight and renowned exotic materials expert James Thompson (also known as Black Badger), joined the company as part-owner and Chief of Materials Development.
Arcanaut watches are characterized by their focus on simple aesthetics, ergonomics and honesty in materials. These core principles give our watches a distinctive look and feel. To the best of our knowledge, we're the only watch brand in the world to have a fully integrated and motionless square crown design, which protects the movement, heightens wearing comfort, and gives the case design its distinctly sleek look.
THE TEAM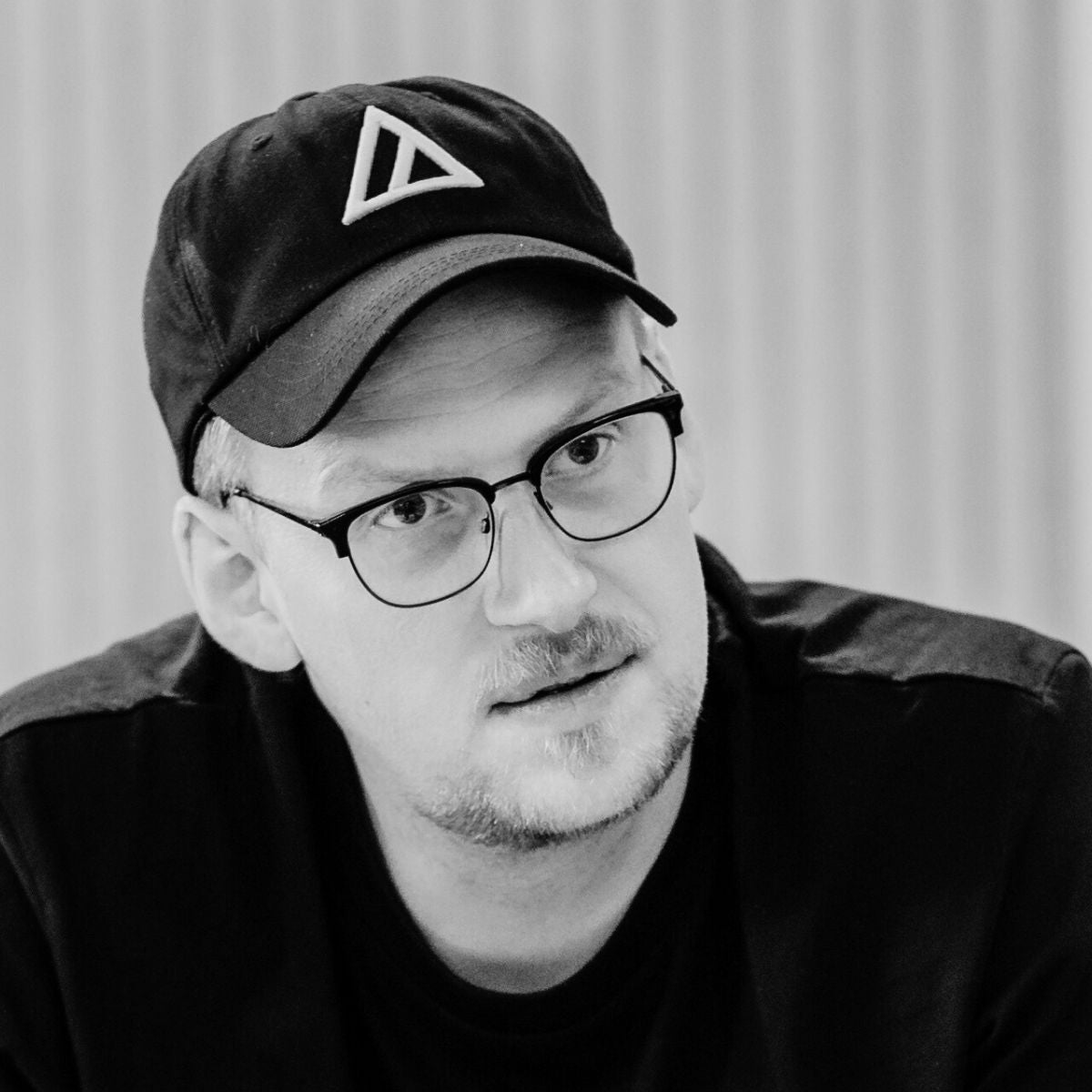 Anders Brandt
Chief Designer & Brand Owner
Anders Brandt is a watch geek with an indomitable entrepreneurial spirit. That's why he quit his day job as a consultant who advised big players such as LEGO and Maersk on how to develop new products and services, in favor of working full-time with designing and making great watches for fellow watch nerds. Anders' philosophy is that he wants to make watches he'd love to wear himself — understated yet distinct — and that he wants to have fun while doing it. Keep up with Anders on Instagram @mrabrandt.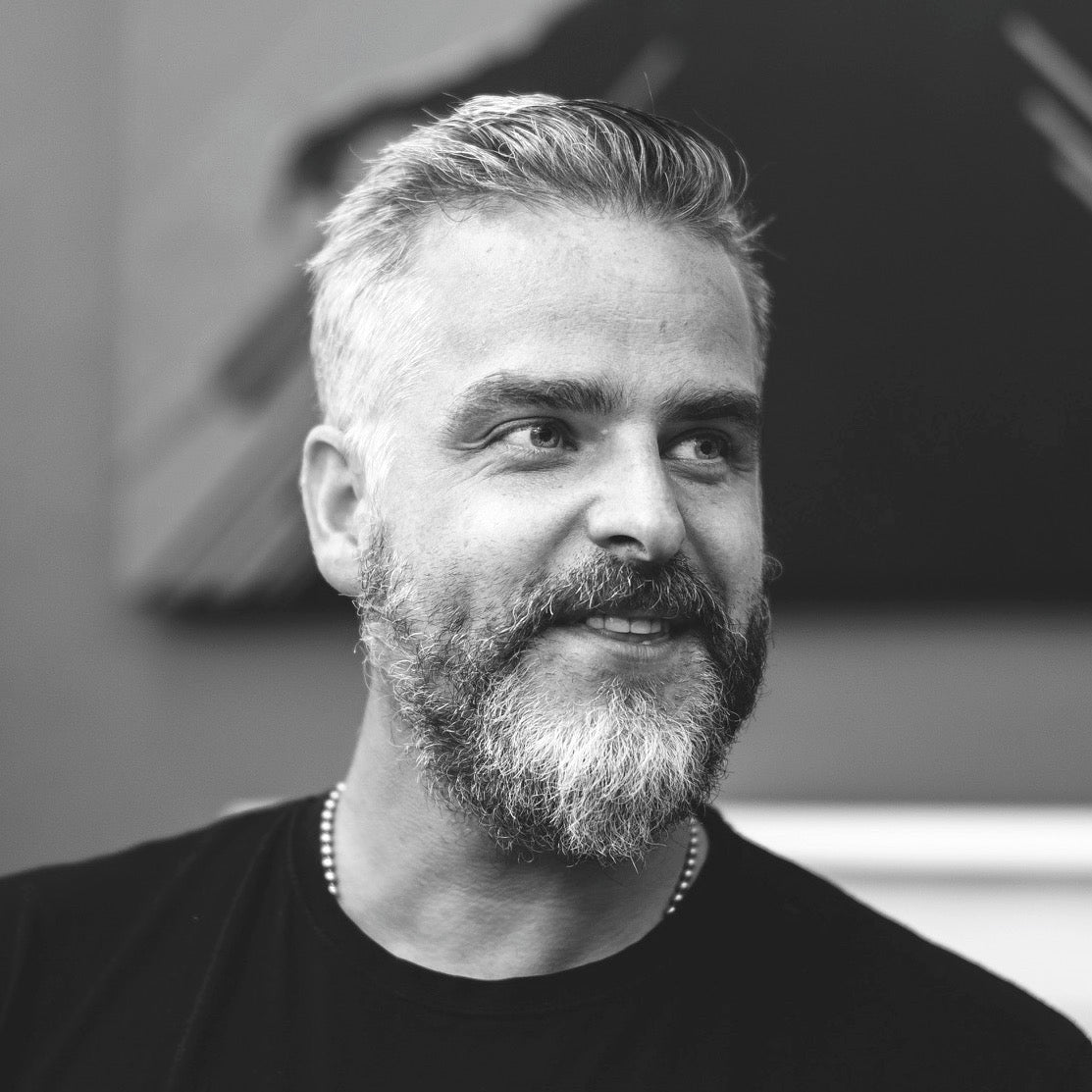 James Thompson
Chief of Materials & Brand Owner
James Thompson AKA Black Badger is all about experimenting. He's travelled halfway across the globe from Canada to live in Sweden, and he makes jewellery out of materials you've never heard of for celebrities you've definitely heard of, like Robert Downey, Jr., Arnold Schwarzenegger, and Robert De Niro. James sees fascinating patterns and designs in just about everything, and has been an integral part of the Arcanaut mission since coming on board as a part-owner in 2020. You can find him on Instagram @blackbadger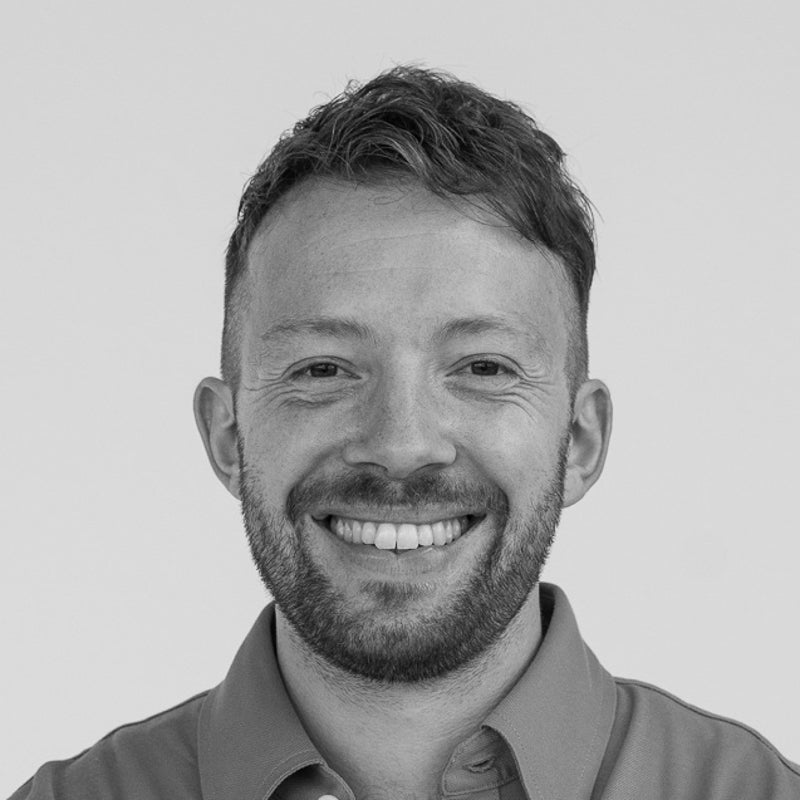 Rob Nudds
Head of Brand Development
Rob has 20 years' experience in the watchmaking industry and is a WOSTEP-qualified watchmaker. He left the bench behind to become the Overseas Account Manager for NOMOS Glashütte in 17 territories, establishing an international profile in the process. As a journalist, he has contributed to many of the widest-read watch media platforms in the world. In 2020, he established his own watchmaking consultancy, joining Arcanaut as Head of Brand Development in 2022. You can follow him on Instagram @robnudds.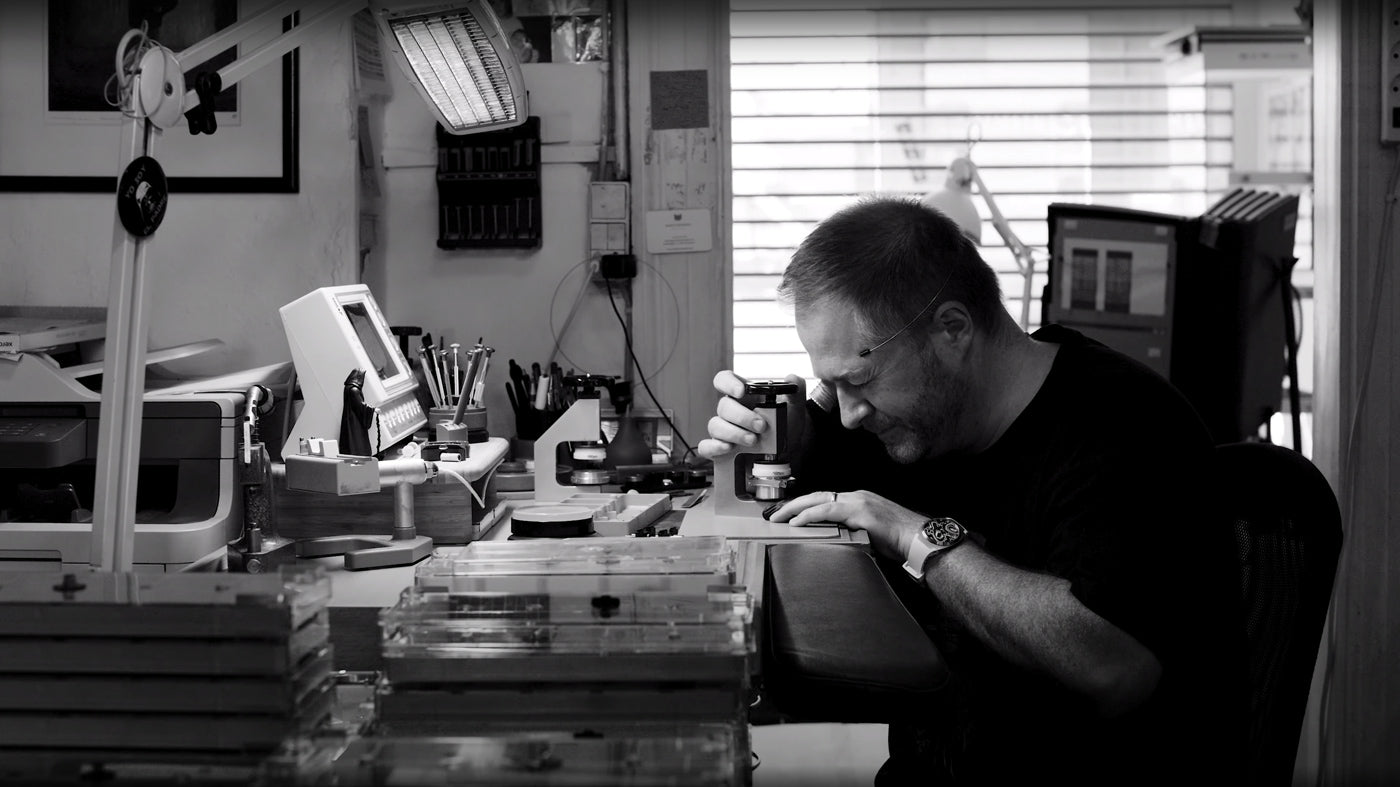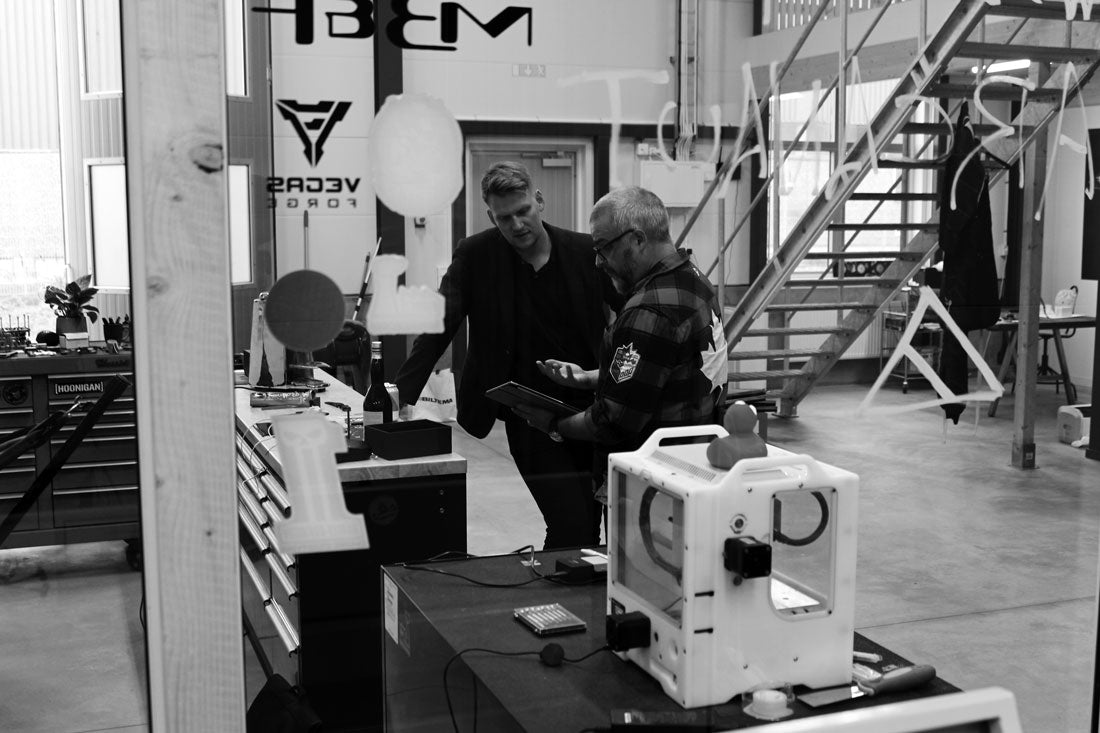 DISCOVERY
EXPLORING THE UNKNOWN
We like to find our own way through the watchmaking world, but nobody likes to travel alone.